Happy happy 20th birthday to you! :) We're the same age now, we're both old now. We're not teenagers anymore. That sucks. But age is just a number! We're still young...sa isip natin. Isip-bata tayong dalawa. Haha. Damayan lang to, tehgurl.

You know what? You always make me cry on my birthday, seriously. Well, maybe not ALWAYS, but most of the time. And I hate that. Masakit sa heart. Ayokong umiyak. Pero dahil mahal kita, ok lang din sa akin umiyak. Kahit humagulgol ako. Oks lang. Kahit ano para sayo. Haha! Medyo kadiring isipin na we've been friends since kinder and di pa tayo nagsasawaan sa isa't-isa. We've been together for so long na siguro kung lalaki't babae tayo, may anak na tayo. And matagal na tayong nagpakasal. Time flies talaga. Parang kailan lang high school pa lang tayo, having lunch, making chismis and all that. Ngayon, third year na tayo. We'll be graduating soon and after, we'll be working na. But even after that, I'm pretty sure we'll stay bestfriends 'til "pigs rain down from heaven and lizards come shooting up from the ground".


It still amazes me how we're still best friends until now even though we're different from each other, yes I know we have things in common but other than that...sobrang iba lang. So
brang extrovert mo, medyo introvert ako. Mahilig ka sa orgs, ako hindi. Magaling ka mag-photoshop, ako hindi. Magaling ka sumayaw, kumanta, mag-act, ako hindi. Maganda ka. Sexy ka. Matalino ka. Lahat na, na sayo. (cue the most annoying song: Nasayo Na Ang Lahat ni Daniel Padilla, oo, kailangan mong iimagine yang kantang yan. Ganun talaga.)

I know we barely spend time with each other but always know that I'll always be here for you no matter what happens. Pwede mo akong tawagan kahit anong oras and sasagutin ko siya as much as possible, maliban na lang kung nasa CR ako. (mental image, yes.) Kahit wee hours in the morning ka na tumawag, I'll be there for you! Alam mo namang nocturnal ako e. :)
Aaminin ko, hindi ako masyadong mahilig mag-plan ng surprises involving a lot of people. I know na I don't really do much pag birthday mo, yung mga katulad ng ginagawa ng iba mong friends and I know a part of you gets disappointed in me. I'm really sorry, lagi akong nagiguilty. :( Pero kahit kulang ako sa pang-masa na creative efforts, nothing will change between us. Hindi na-eencapsulate ng mga 'surprises' ang pagmamahal ko sayo. The bond we have surpasses that pa, to the point where a simple greeting is enough na (kasi you made me cry ulit dahil lang sa message mo nung birthday ko.). Kung hindi mo pa nahahalata, mas ma-letter akong tao and mas ma-personal.

What we have is unbreakable and it will last forever. I'm sure of it.

I shall quote you again, I love you and that's all you need to know.

Happy 20th, Nix! :)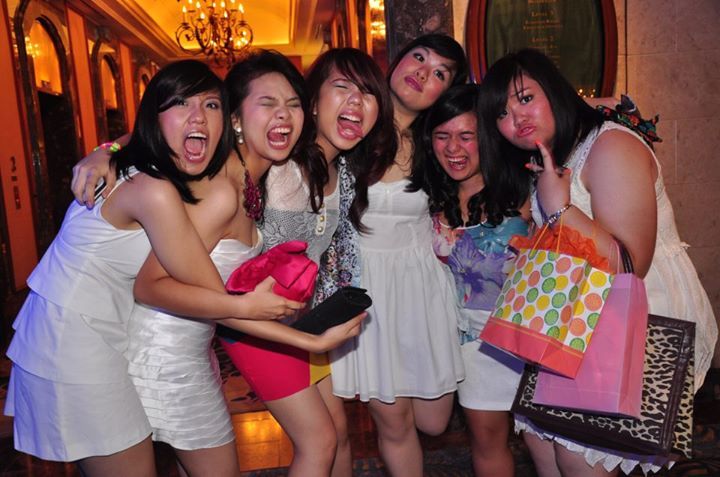 This entry was originally posted at http://huey-tsai.dreamwidth.org/145019.html. Please comment there using OpenID.
Current Mood:
cheerful